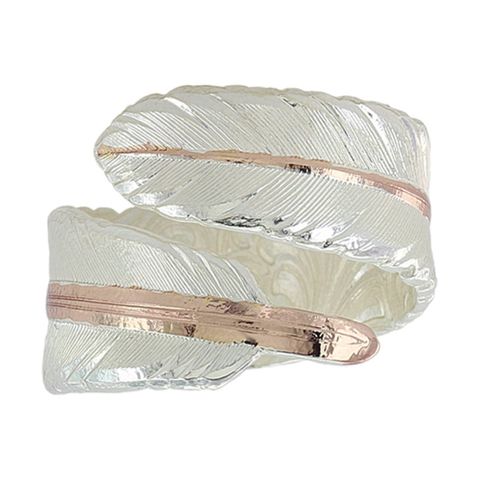 Filament Feather Ring - RG3430RG
Stock Level
In Stock
In Stock
This sterling silver ring has all the details you would expect to find on a real feather concentrated down to a diminutive size. A line of rose gold finish runs along the spine of the feather for added depth of beauty.
Materials :
Rhodium and rose gold plate over a sterling silver base to maintain bright silver-tone shine.
Care Info:
Montana Silversmiths buckles and jewellery has the trademark protective finish Montana Armor, which can keep tarnishing at bay. All you need to do is wipe down the product with a dry, 100% cotton cloth to remove any impurities that may have gathered when wearing. You may use mild soap and water if needed and pat dry with a soft cloth. Do not use jewellery cleaners, silver cleaners, treated polishing cloths, perfumes, hairspray, lotions, hand-sanitisers and make up. Do not soak in water for too long or fail to rinse away soap if used. This can cause tarnishing and damage your item.