Home

/

Saddlery

/

VenTECH Elite Front Boots Value 4 Pack - PRC1536CWH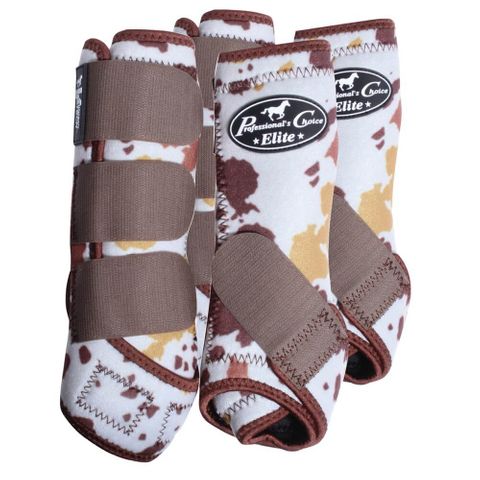 VenTECH Elite Front Boots Value 4 Pack - PRC1536CWH
Stock Level
In Stock
In Stock
This 4 Pack contains a full set of boots (front pair and rear pair) at substantial savings. Booting all 4 legs maintains normal weight distribution.

VenTECH Elite SMB Boot Features:
• The original Elite Sports Medicine Boot enhanced with VenTECH technology.
• Lightweight and multi-layered with a ventilated neoprene exterior and UltraShock lining.
• Ventilated neoprene conforms to your horse, allows heat and moisture to escape, keeps him or her cool, comfortable and performing at their best.
• UltraShock lining is proven to absorb over 26% of energy from hoof impact.
• Provides 360 degrees of protection, safeguarding the cannon bone, tendons and soft tissue.
• The uniquely designed suspensory strap stretches with each stride, allowing full ankle movement and helping to eliminate fetlock hyperextension.
• The distinctive strap angle ensures a perfect fit providing maximum protection.