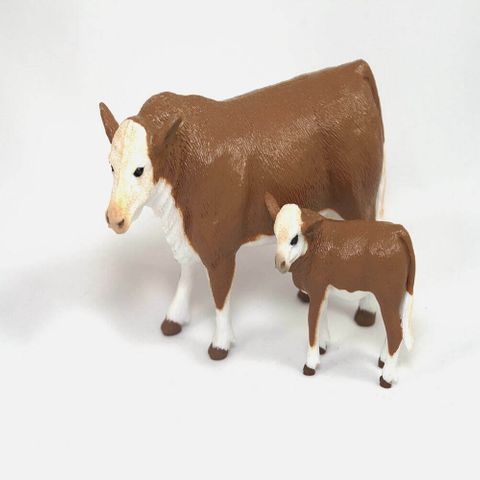 Hereford Cow & Calf - 403
Stock Level
In Stock
In Stock
1:20 scale hand painted Hereford Cow and Calf.
Made of heavy duty plastic that is durable and very lifelike.
Fits all of the Big Country farm and ranch accessories r.e. squeeze chute, Sundowner Trailers and Ford Dually Truck.
Build your own herd of Hereford cattle or mix and match them with our other breeds.
Very high quality collectable and playable product.