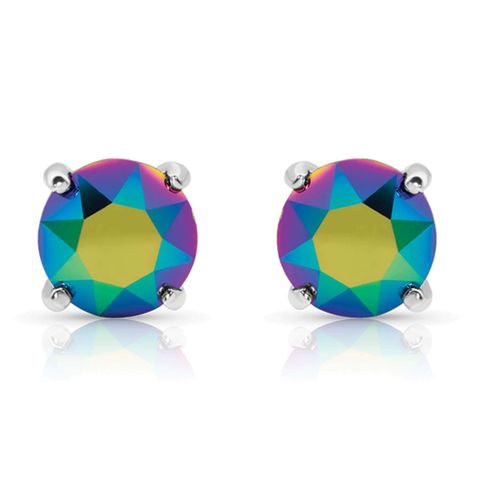 Verdant Glow Earrings - ER4294SG
Stock Level
In Stock
In Stock
Picture the sky at night along the Northern Hemisphere when the electrical lights go out but the sky lights come out to dance along the darkened heavens, those colors are the inspiration for the Northern Lights Collection stones. This round 8 mm Scarabaeus Green Crystal from Swarovski® stud earring has a brilliant flare of color within its depths, like a solar flare if it were set up against a night sky. Earrings have hypoallergenic stainless steel post backs.
Materials:
Crystal from Swarovski®. Stainless steel post backs
Care Info:
Montana Silversmiths buckles and jewellery has the trademark protective finish Montana Armor, which can keep tarnishing at bay. All you need to do is wipe down the product with a dry, 100% cotton cloth to remove any impurities that may have gathered when wearing. You may use mild soap and water if needed and pat dry with a soft cloth. Do not use jewellery cleaners, silver cleaners, treated polishing cloths, perfumes, hairspray, lotions, hand-sanitisers and make up. Do not soak in water for too long or fail to rinse away soap if used. This can cause tarnishing and damage your item.