Home

/

Girl's

/

Traditional Baby Flo Barrel Racer - TBT1760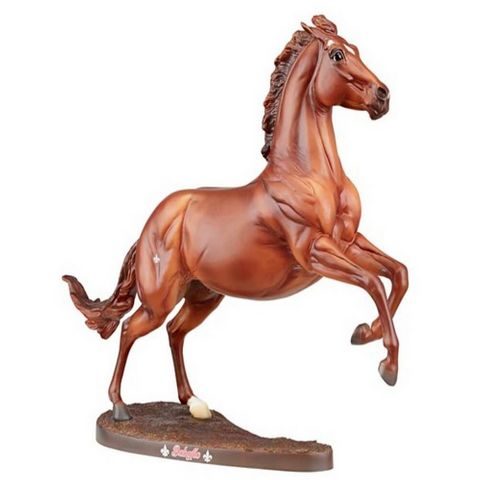 Traditional Baby Flo Barrel Racer - TBT1760
Stock Level
In Stock
In Stock
Babyflo is barrel racing star Fallon Taylor's homebred American Quarter Horse mare whose real name is Flo's Heiress.
This agile mare earned the 2013 AQHA/WPRA Barrel Horse of the Year title and one year later helped Fallon win the 2014 WPRA World Championship in barrel racing, as well as the "Jerry Ann Taylor Best Dressed" award for her flashy ring style at the NFR!
Raised on rodeo, Fallon rode in her first NFR at thirteen!
She took a break to pursue modeling and acting and despite her success, her cowgirl spirit called her back to horses.
Fallon is known for her wild fashion sense and for being one of the few barrel racers who wears a safety helmet in the arena.